LUNGS OF THE EARTH at Centre Pompidou, Paris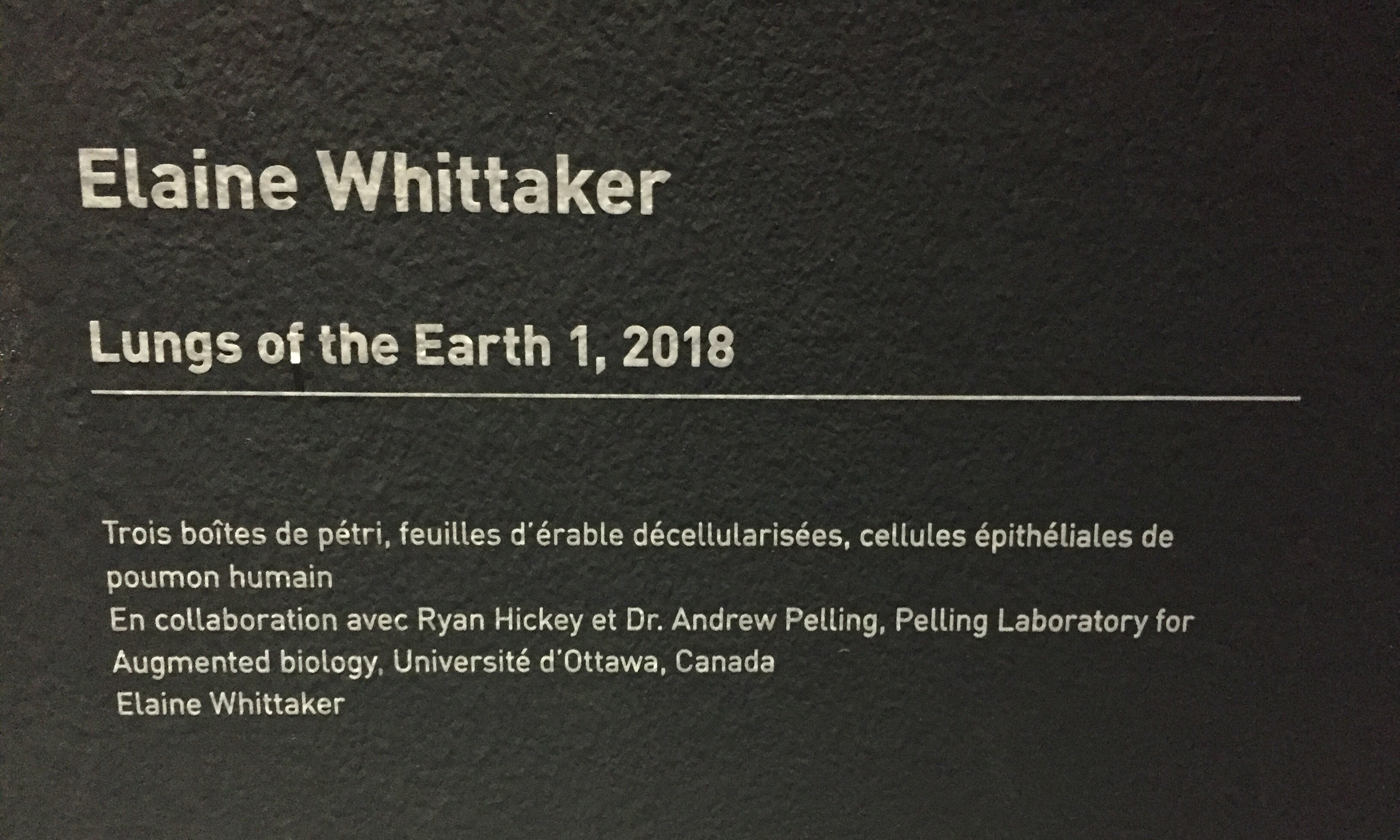 LUNGS OF THE EARTH at Centre Pompidou, Paris, France
Lungs of the Earth is a series of Petri dishes with decellularized maple leaves cultured with human lung epithelial cells. This piece was conceived and created with Ryan Hickey & Andrew Pelling at the Pelling Laboratory for Augmented Biology, University of Ottawa, where I am currently Artist-in-Residence.
From February 20 - April 15, 2019 Lungs of the Earth will be in the exhibit La Fabrique du Vivant (The Fabric of The Living) curated by Marie-Ange Brayer and Olivier Zeitoun, as part of Mutations/Creations at the Centre Pompidou, Paris, France.
Lungs of the Earth was originally shown in March 2018 as a pivotal piece in the exhibition Contained, at the Red Head Gallery, Toronto. Contained was inspired by my mother's experience of contracting Tuberculosis in 1944 at the age of twenty. It was an exhibit that blended current scientific processes with past medical practices, becoming, ultimately, a contemplation on past histories and possible futures.